About Memory Garden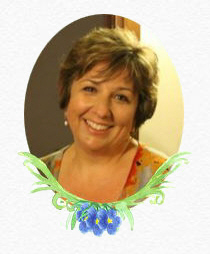 Sympathy Gifts, Funeral products and Memorial gifts.  Memory Garden was created by Joanne Russell-Shears, the ideas for which have evolved from many years of experience as a Funeral Celebrant and Grief Counsellor.
Grief, as Thomas Lynch says is "what happens around the world. If you love,
you grieve, and there are no exceptions."
It is important for us all to find ways to support each other in times of grief and to care for ourselves.   Memory Garden products are not a commercial venture, rather "tools" for us to express our Sympathy (when sometimes it is so hard to know what to say); and also a form of "grief therapy".
In order to plant the seeds and create a Memory Garden, it is necessary to go outside everyday to water them, remove any interferences (weeds),  be in the sunshine; show patience and love, and generally nurture the seeds!  As a result,  we exercise in the garden; breathe fresh air and discover through our reflecting, uncovered memories of our loved one. Most importantly we learn, ever so slowly, as the seeds begin to grow and blossom that we too can grow through our grief.
As time goes by and the flowers bloom (and self seed so they appear year after year), we grow stronger and we can become more creative in our Memory Garden, adding different flowers/plants and maybe a chair or two.  Our Memory Garden can then be our sacred space, where we spend time remembering our loved one and continuing our own personal growth.
Memory Garden products are being revealed one at a time, (so be sure to check back again soon!) Upcoming products include some that can be gifted to guests attending a funeral and indeed provide a theme and support for a service.  Along with a broad range of Sympathy and Condolence thank you cards and gifts.
Please feel welcome to contact me with your Memory Garden story or any questions you may have about our bookmarks or upcoming products.
Don't forget to check out the "Shop" section!
Go Gently! 🙂
Joanne
About the Artist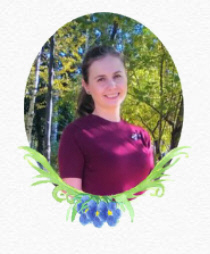 The artwork on the website and featured products is by Ecaterina.
Ecaterina (born 1985 in Chisinau, Moldova) graduated from a fine arts high school "Igor Vieru" and then continued studies at the Academy of Music, Theatre and Fine Arts at the faculty of graphics.
Ecaterina now lives and works in Russia as an art teacher. She also illustrates books for children, paints portraits, animals and flowers.
Ecaterina says:
"I wish that my works could bring light and joy into people's hearts.
My life motto is: "Don't wait for inspiration, start painting. Inspiration will come in the process."
Ecaterina can be contacted by email.